Mica
Mica is a general name for a group of alumina silicate minerals. This kind of minerals has sheet shape construction and made from different physical and chemical composition. Mica is a member of sheet silicate mineral group including muscovite, vermiculite, biotite, phlogopite, lepidolite and natronite.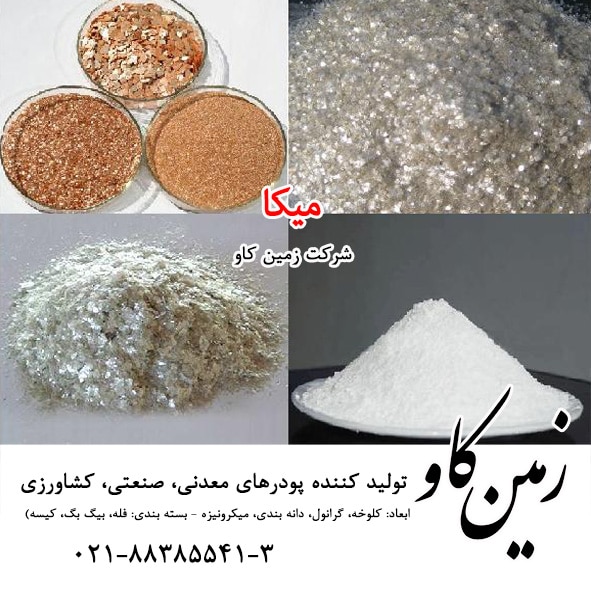 Muscovite is the most important and the most abundant sheet minerals. Sheet shape muscovite can found in pegmatite and flake form granite, pegmatite and schist. Lepidolite is formed in pegmatite enriched of lithium. Phlogopite reported as veins and mass in pyroxenites and magnesium skarn.
ZaminKav corp. with years of experience as an authority of mica production in Iran honored to produce the high quality of any grade of any member of mica's group. ZaminKav Corp. in order to produce science, introduced this following website which is wide and worthy reference about Mica. Hope to be useful.